View from Icciano Storico, at Sunset. Photo by Emanuele Palescandolo, 2018
Greetings dear friends and readers. I've been remiss in my posting. I apologise. I've been busy.
Over the past few years, my family has been through several international moves and grappled with the many issues that arise from a disparate family situation. However, this post is no tear-jerker. We have much to celebrate.
In the spring of 2017, we successfully officially opened La Locanda del Tempo, a 14th century Farmhouse and Classical Painting Studio in the hills of Spoleto, Italy. Updating the house interiors, gardens, and agricultural land is a continual project, and truly a labor of love. We are very proud of the work we've accomplished thus far, and have been thrilled to welcome artistic guests from around the world.
The highlight of 2018 was the completion of restoration work on our Painting Studio. We bought the building in shambles, and were told if we didn't begin structurally reinforcing it immediately, we would risk losing it. I never could have envisioned the gorgeous "casetta" that was to emerge from the ruin. Click here to learn more about the construction and finished result.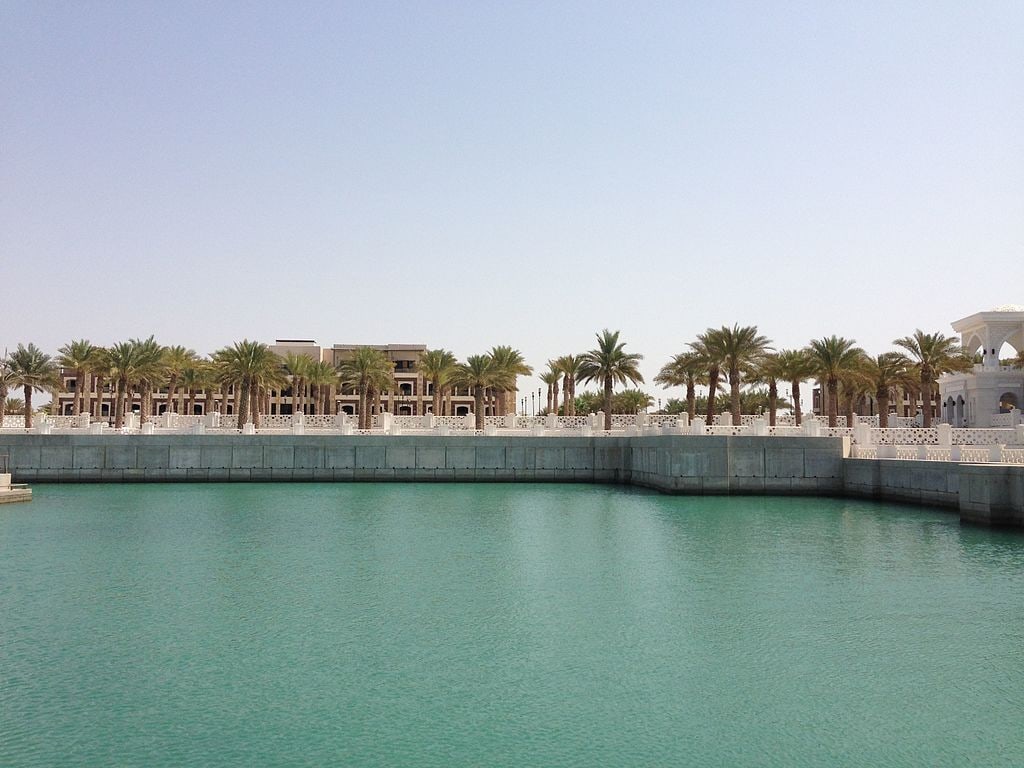 In the winter of 2018, my husband accepted a job at KAUST, a graduate research university of science and technology in Saudi Arabia. The distance being too great, I decided to accompany him on the assignment. I left my beloved Italian house in the hands of a trusted and capable care-taker. We're not accepting reservations for the moment, but are working hard to arrange that possibility from afar. More on that here.
Four months into a new life, and I'm settled and busier than ever.
In February, I volunteered with the Office of the Arts, helping to prepare artworks for hanging in their annual exhibition, Artists of KAUST. I displayed three works in that same exhibition. All of them were created on-campus, specifically for the show, and purposefully outside my usual artistic style.
I quickly discovered and joined the KAUST Art Club, a group whose goal is to create an Art Center for the KAUST community. Through the Club, my daughter and I followed a fantastic 6-week ceramics workshop given by Chris Newns (highly recommended!). I'm now making wild amorphic pinch pots, geometric espresso mugs, and what Chris would call "wonky" dishware on the wheel.
I was asked to join the Club's other artists (Ana Furze, Jamie Grubbs, Chris Newns, and Marion Petherbridge) in creating interactive art projects with The KAUST School kindergarten, as a part of their "Art and Expressing Yourself" unit. I decided to organize a collaborative mural. The children enjoyed using various tools and techniques to create a multi-layer artwork. We made a very large mess. It was great fun.
The Art Club has several other projects in the works, including the Oil Painting Workshop that I'm teaching this spring. More on that here.
I'm currently volunteering in The KAUST School for a 6-week unit on creativity. My son's elementary class invited me to talk about my work, inspiration, and skills that artists need to master. As one of the students adorably described it, "we're doing real art lessons."
So you see, my friends, I haven't forgotten about you. I've just been… occupied. However, I have a long list of posts, tutorials, and field trips that I'm eager to share. Please stay tuned and keep in touch!