This post is the seventh in a series of oil painting project tutorials derived from coursework completed at Academie Noord in Brasschaat, Belgium. Projects were designed by Schilderkunst teacher Marilou van Lierop. The sample artwork is my own.
---
In previous coursework, students were challenged to paint "away" from the photograph. In this project, we were asked to do the exact opposite.
Our teacher, Marilou van Lierop, asked us each to find and overexposed photograph. We were to paint it as it was, resisting the urge to add in details that weren't visible but that we knew were there. We were to paint only what we saw.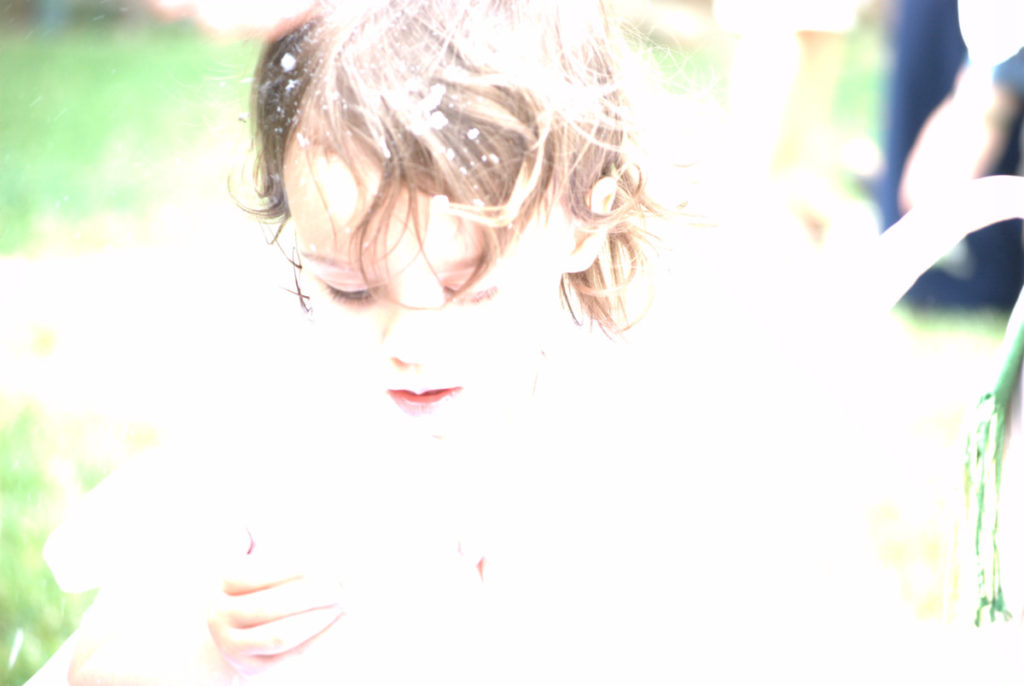 The first time that I did this exercise, I chose a magnolia branch. This time, I chose a photograph of my daughter from a wedding. I remember, when I first saw it, being disappointed. It would've been such a nice picture if the exposure could've been adjusted (I tried in Photoshop, it could not). After a while, though, I began to love it because it was overexposed. I'm glad that I kept it. It was perfect for this project.
---
Project: Paint an Overexposed Image
Skills Exercised: Imprimatura, Wipeout Method of Underpainting, Painting Wet on Wet, Painting in Value Gradations, Dry Brush, Impasto, Scumbling
Materials: Water-Mixable Oil Paints, Water, Water Mixable Linseed Oil, Paint Brushes, Canvas/Canvas Paper/primed wood panel
---
The Palette
In this class, we use water mixable oil paints and mediums. Not only are they better for the environment (water is used as a solvent), they're also much better for our health in a crowded classroom (less toxic fumes).
My painter's box includes the following Winsor & Newton Water Mixable Oil Colours, as suggested by my painting teacher. Other brands may work just as well, but I haven't tried them myself. All additional colors are either mixed on the palette or created through glazing onto the painting.
Yellow Ochre
Cadmium Yellow Pale Hue
Burnt Umber
Burnt Sienna
Permanent Alizarin Crimson
Cadmium Red Hue
Cerulean Blue
French Ultramarine
Viridian
Titanium White
I also use a bottle of Winsor & Newton Artisan Water Mixable Linseed Oil
---
The Method
At this point of the course, we were left to build the painting on our own, following a process that worked best for each of us. I followed the method used in previous lessons. At the end, I scumbled over the entire painting at least twice.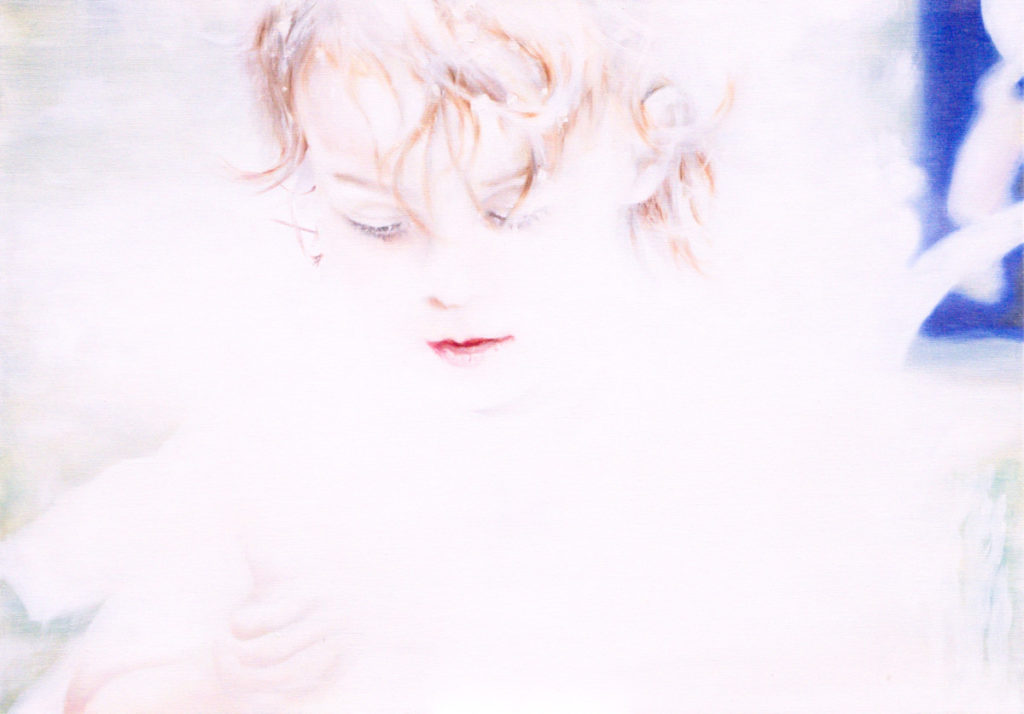 Notes